Yoga is a journey to you, into your own self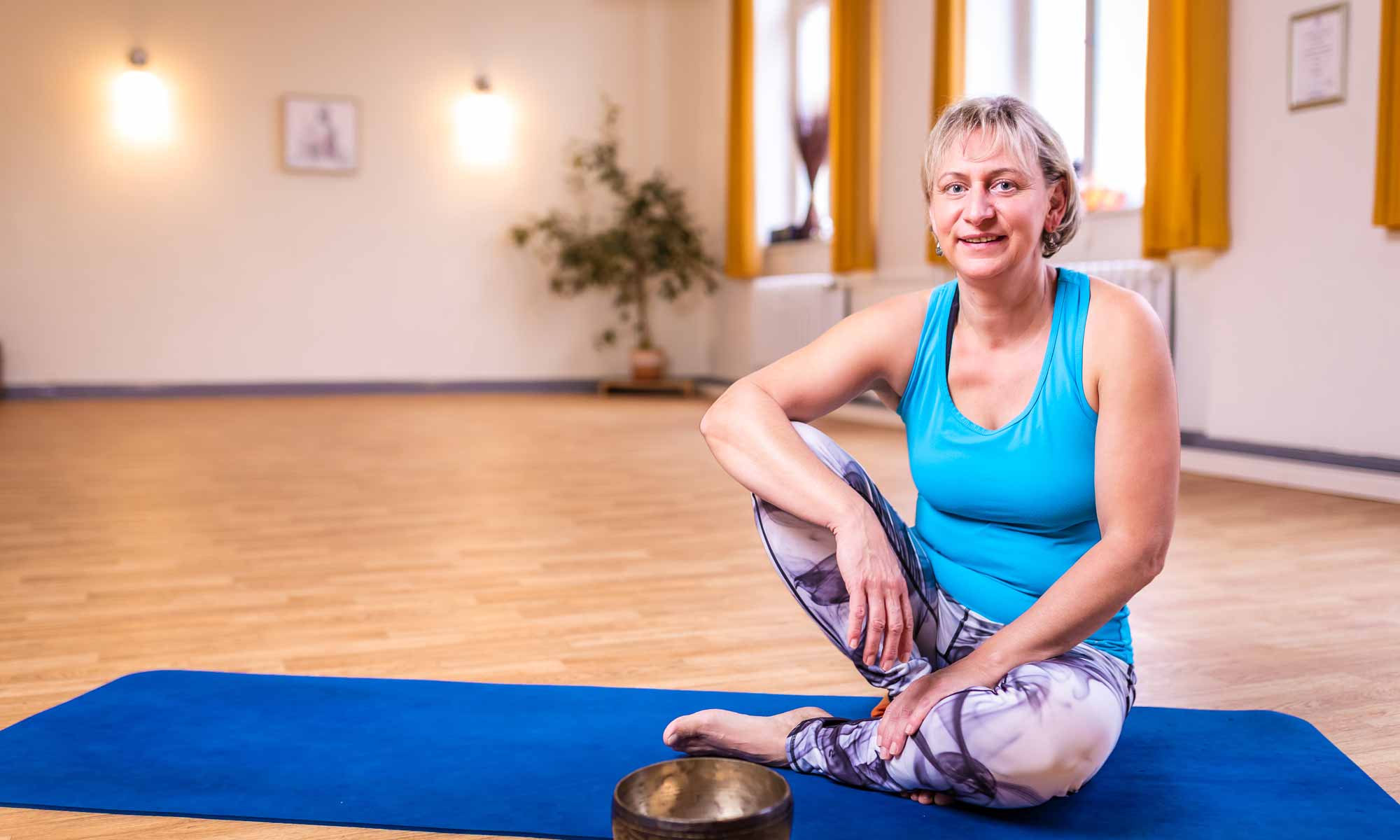 INTERVIEW
Dani, you used to work as a chocolate saleswoman. Now you have a yoga studio. How did it come to be founded?
The company I worked for as a saleswoman had decided to give up the location. At that time, I have already been practicing yoga for several years. My teacher at the time said that yoga teachers are really needed. For a while, I listened into myself and came to the conclusion, actually, she's right. On the info evening, I noticed, first of all, you do the apprenticeship for yourself. Whether you can switch to the other side of the mat is only known as the training progresses.
At the Paracelsus School in Dresden I was educated to become a Hatha yoga teacher. Hatha yoga is the teaching of the sun and the moon. I like to combine Hatha Yoga with different styles and to use a sensible basic structure when designing the classes, which still gives the yogis enough freedom. Especially in a small town this is important. So in my classes I cover everything from breathing to strength to stretching.
How long have you been self-employed?
Since 2014.
How hard was the beginning for you then?
It went on without a break. On the weekend I took the exams and the following Wednesday was my first course. At first, I taught adult education courses. This is a great way to try it out, because I was still employed until the end of the year. Starting in January, I rented a room in the swimming hall and offered regular classes. At first we were sometimes just two or three people. This has built up over time, bit by bit. I could grow into it.
Another challenge for me was the economic side. How do I actually build a business? I completely lacked the basics. Of course, some mistakes were made at the beginning.
What do you like most about your job?
I love to share my energy with the yogis, to grow together step by step and to make new experiences.
How do you experience your classes today?
Yoga is holistic and breathing is the most important thing. By breathing, you'll ground yourself, you'll come to rest. For me it is always nice to see how my yogis grow and how they calm down and find themselves in the course of the class. It's not mainly about strength and stretching, the most important thing is arriving at yourself. The energy in the room at the beginning of a course and at the end, that changes every time. When I then feel that this is exactly what I want to convey, it gives me so much – my heart becomes wide.
What role does Forst play for you?
I am not a native of Forst, but have lived here for over 30 years. Forst has become my home. I like the city, the surroundings and the landscape.
Address
Am Keuneschen Graben 6
03149 Forst (Lausitz)
Opening hours
Look at the website for regular yoga classes
Private classes on appointment
Branch
Yoga classes
Health & fitness
sports