Professionally & creatively staged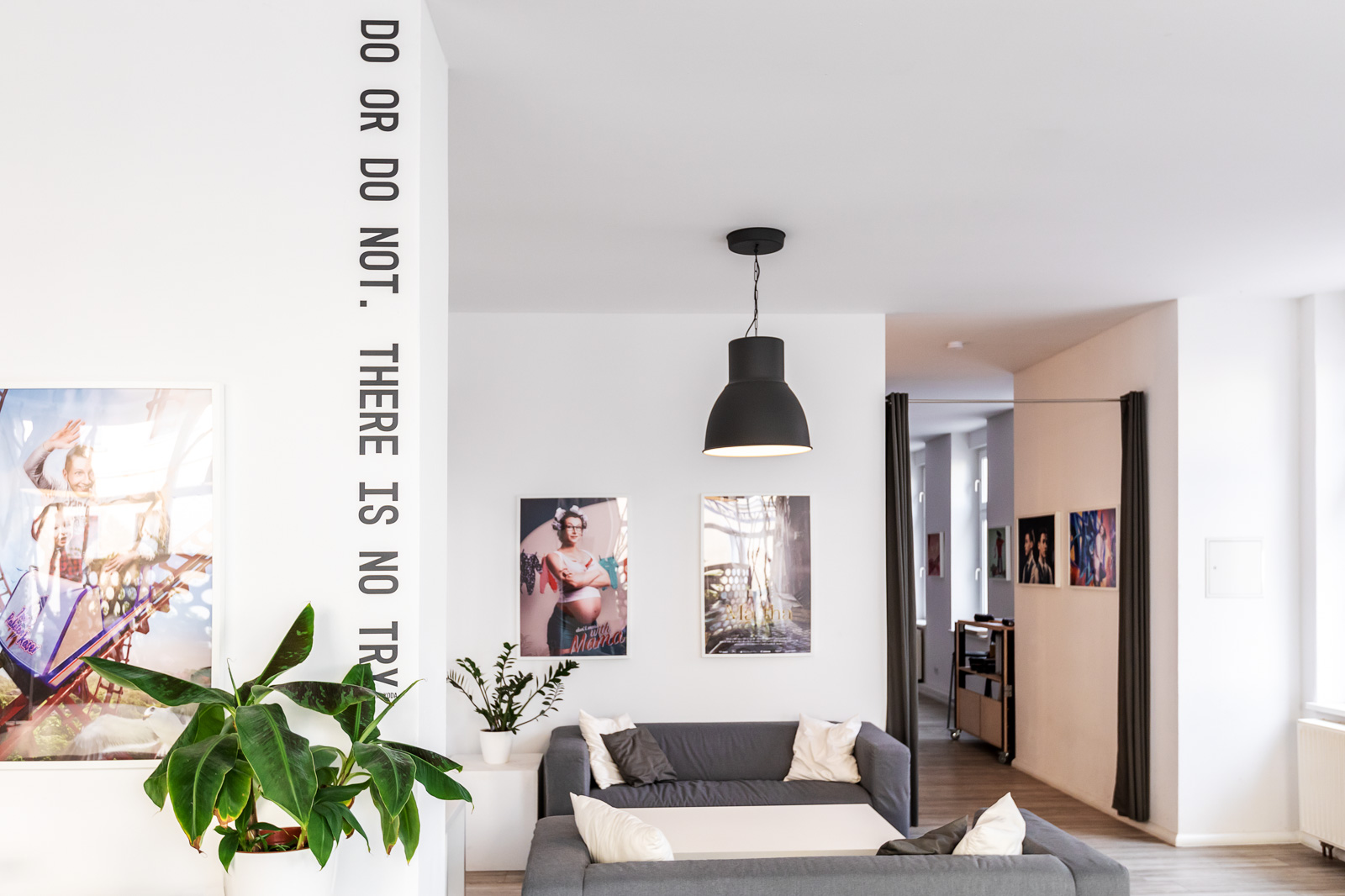 INTERVIEW
Is there a story behind the foundation?
Not really a story. At some point the question arose, what do I do now? Self-employment, employment or freelance. At that time, I was in Dresden and had a kind of working flat with a partner. There I was annoyed by the fact that quality was not valued enough. The pictures were mainly supposed to be cheap. Then I had the idea in September 2015 and already in December I started the conversion here. Because I also wanted to come back to Forst. This is where my family and friends are.
Have media always been your "thing"?
Actually, I'm a trained carpenter. However, I have always been interested in photography. In the beginning, I took photos at parties with my mobile phone. At some point I got my first camera. Cool photos – I always wanted to take them.
What fascinates you about photography?
Sometimes people come up to me and say, "I'm so unphotogenic." Showing these people, no, not at all, I show you how you really are, how you really look. That's sometimes extremely rad on a shoot – to experience that transformation from: I don't like photos of myself to – wow, I wouldn't have thought that.
What I still enjoy extremely is that I can let off steam creatively, always come up with something new, reinvent myself and constantly create something new.
What are your plans for the future?
The big plan is to go completely in the direction of advertising at some point, i.e. to take advertising and commercial photos and to push ahead with orders for posters. I can develop my creativity even better in this than in photography.
Address
Teichstraße 18
03149 Forst (Lausitz)
Opening hours
Appointments by agreement

Branch
Media design
Photography