Feeling comfortable from head to toe.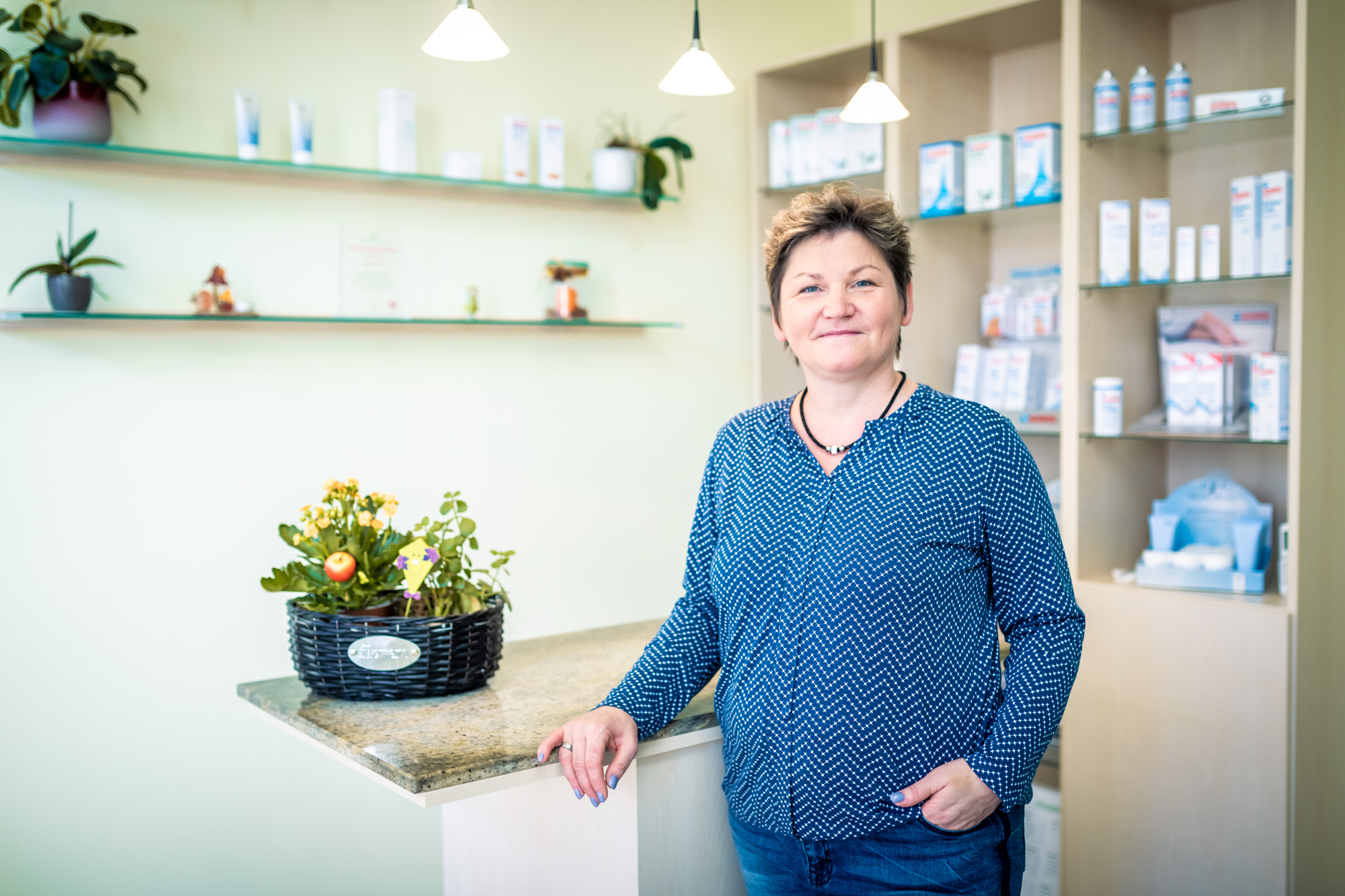 INTERVIEW
How did the studio come about?
I've been working here since the salon was founded. We built this together. Mrs. Behle wanted to offer cosmetics in addition to foot care. She was looking for a beautician. That's how we met. Gradually we built up a customer base and were even able to hire a new employee. Mrs Behle wanted to retire from 2020 and had already asked me some time before if I wanted to take over.
Was it a difficult decision? How did the takeover go?
Since I've been working in the company since its inception, it was really clear to me: yes, I'll do it. Last year we discussed and settled all the formalities. We also talked to my colleagues so that there would be no secrets. There was then a smooth transition, gradually I was able to settle into my new role. Thus, the change in January 2020 went smoothly off without a hitch.
We are a great team, we like to be there for our customers, we love our work and people feel that too.
What services do you offer?
We offer cosmetics, foot care and manicure.
What's so special about your job?
The change every day. In the case of foot care, cosmetics or manicures, there are interesting discussions with dear customers every day. I also like the challenges, e. g. to find alternatives quickly in the event of schedule changes.  I enjoy my job and I want to keep working until I reach retirement age. After all, we have the advantage that our "service" cannot be purchased on the Internet.
Do you train apprentices?
The education is usually in private schools. In general, there are too few young people who decide for this job. It would be important to encourage the next generation. That's where politics would have to intervene.
What does Forst mean to you?
Forst is my hometown, I never wanted to move somewhere else.
Address
Thumstraße 1
03149 Forst (Lausitz)
Opening hours
Monday to Friday: 8:00am to 6:00pm
Branch
cosmetic
pedicure
manicure
wellness massage