personalised gifts – fancy and original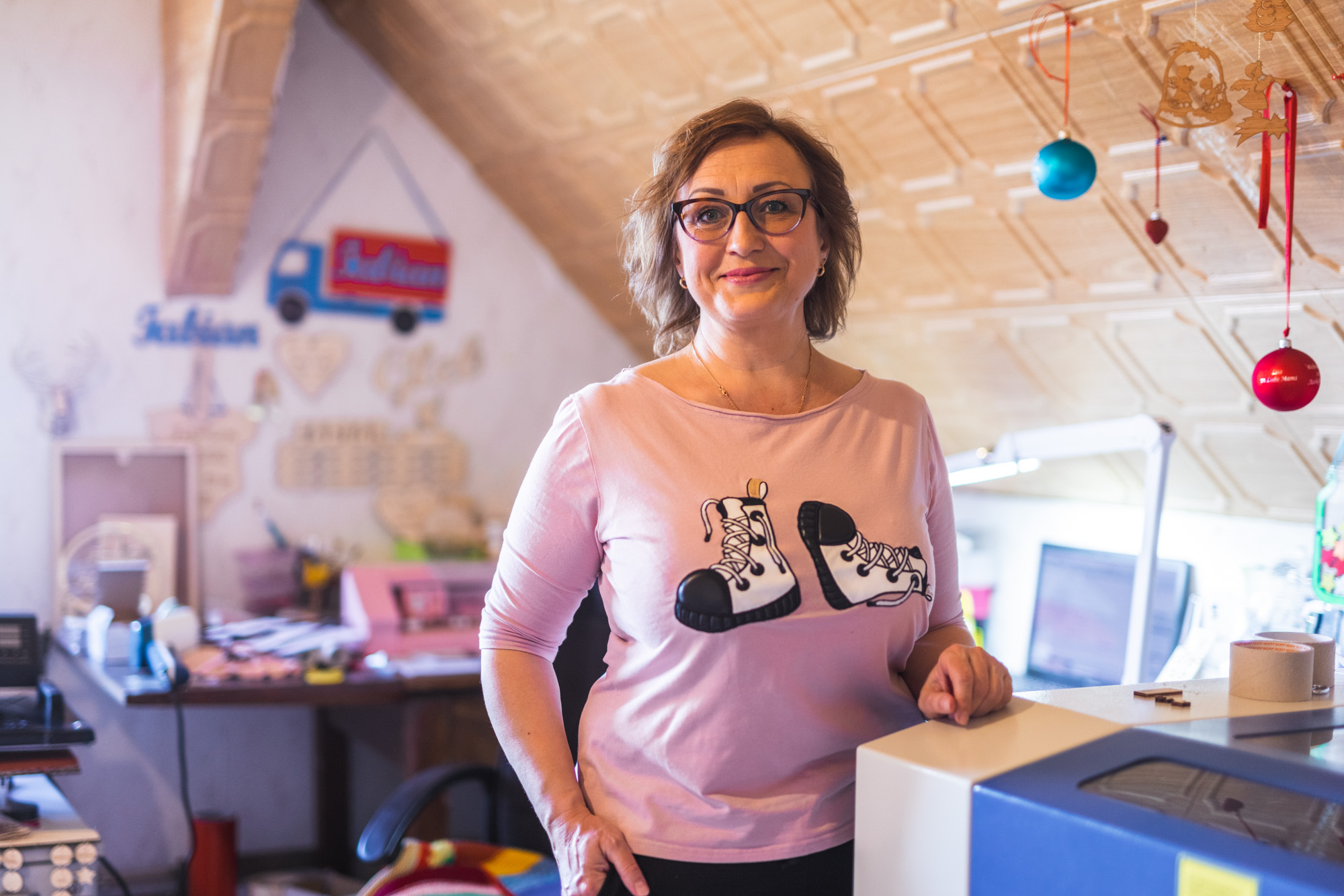 INTERVIEW
When did you found the company?
It's been 6 years now – in February 2015.
How did you come up with the idea?
I saw love locks on the internet. It interested me and I was like, this is a gap in the market, everyone is buying this. I thought, "What they can do, I can do too." Then I gathered information and did research: What do I need to do? What do I need? In any case, a laser engraving machine had to be purchased. I signed up with the pilotage service, took a training course, and received government assistance to fund the engraving machine. Then things started to happen. When the machine arrived, I first had to learn how to operate it. My family and videos helped me. I learned to engrave very quickly and tried a few things. Then it turned out that it wouldn't work with the love locks because the competition was too big. I looked for alternatives and thought about what could be done with wood or plywood, for example, engraving and cutting.
What do you like best about your work?
Everything. I get to be creative, tinker and always learn. In 2020, I bought a plotter and learned how to use it. It allows me to fulfill even more individual customer requests for gifts and decorative items. That's already a lot of fun.
What do you offer?
I offer individual gifts and decorative items, for example personalized Christmas tree balls with laser engraving or plotted, name and door signs, wooden guest books, balloon decorations e.g. for weddings, money packaging in balloons, helium balloons, balloon animations, personalized t-shirts, sweaters and much more.
Who are your customers?
I don't have the typical customers or age groups. I've had 17-year-old girls come in and order something for a baby shower. With older customers, for example, the packaging balloons are very much in demand.
What are your plans for the future?
I want to build an online store and showcase my products on the Etsy platform.
When did you come to Forst?
I came here from Ukraine 18 years ago because of love. I am practically already a local and at home in Forst.
Address
An der Malxe 13
03149 Forst (Lausitz)
Opening hours
Opening hours by appointment
Branch
Gifts
Decoration articles
Balloon packaging
Textile printing
Laser engraving
Laser cutting