everything around the animal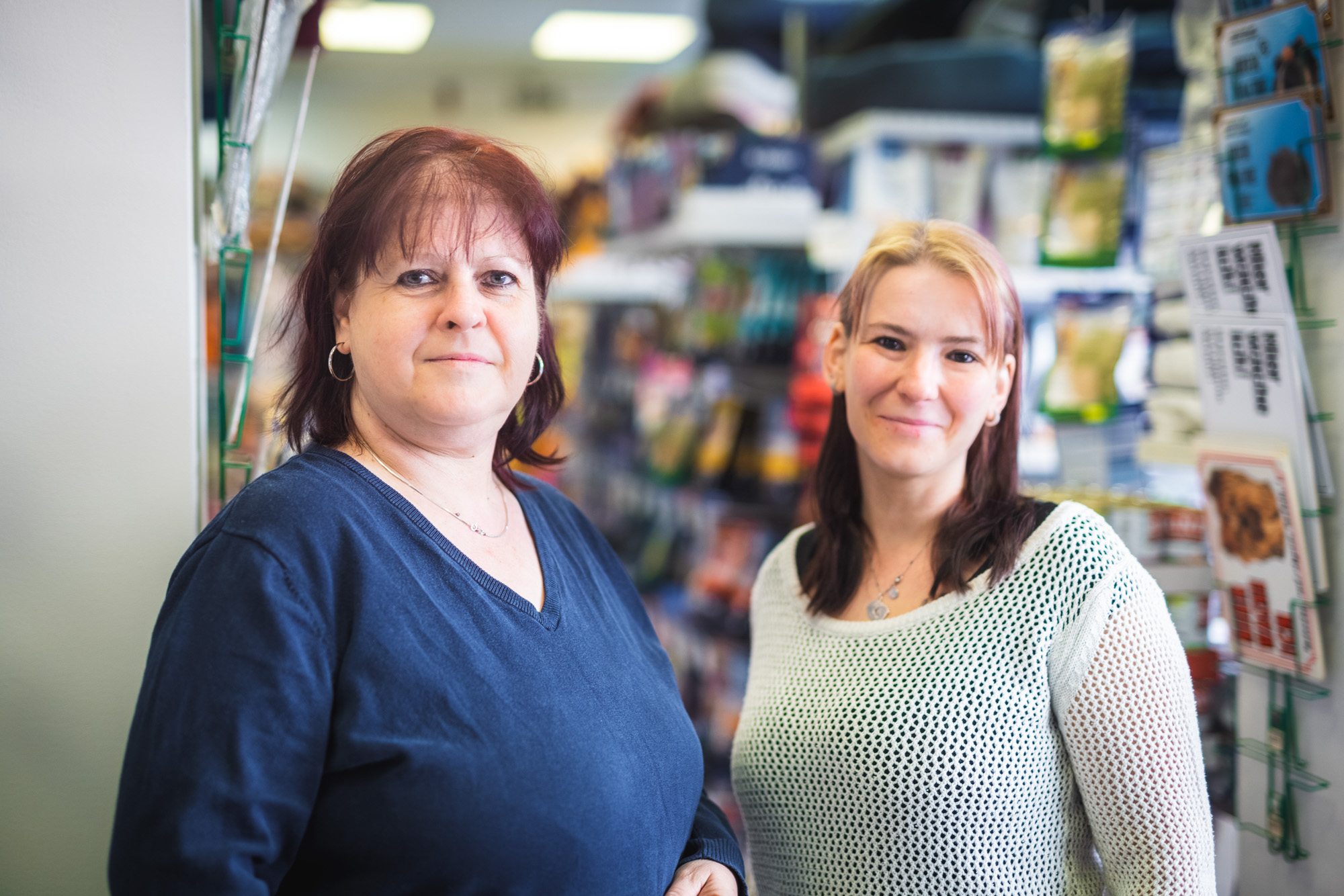 INTERVIEW
How did the decision to take over the business come about?
Already before the takeover I was working in this store as an employee. Due to illness, Mrs. Jahnz had to give up the business, so she asked me if I wanted to take it over. Since I had wanted to take over a business before, I quickly said yes and slowly worked my way in. In the spring of 2020, I then bought the business, after which we did some minor remodeling. The customers knew me, which made it easier for me to get started.
What was the biggest challenge during and after the takeover?
The financial aspect. At the beginning, I had doubts about whether I could handle it all. After all, I hadn't really dealt with accounting and taxes before. But I get a lot of help from the tax office and in the meantime I can say that everything works well.
Is there anything that you particularly enjoy?
Dealing with the customers, who are all friendly and nice and like to come to us. That is always nice and makes me particularly happy. When customers come to us with their animals, that's especially nice. Those are great experiences.
I think the work in general is a lot of fun and very varied. Just unpacking the merchandise and then redesigning the store. We regularly remodel and present the merchandise in a new way.
The cooperation with my daughter and co-worker is also very good.
How do you like the location? Would a more central location on Berliner Strasse or Cottbuser Strasse perhaps be better?
We have already considered this with the former owner. However, there is a lack of parking facilities there. Since customers often buy food in 12 or 20 kilo bags, a parking space directly in front of the store is important. In addition, our customers know the location and have been coming to us for many years. Therefore, a change of location was and is out of the question.
Do you have plans for the future?
A website is to be created so that we can also be found easily online. In addition, online presence is becoming more and more important these days. We also want to be active on social media platforms, which will be my daughter's job. Next, we want to invest in a large freezer to offer frozen food for fish.
Is there anything you would like to see from the city of Forst?
That a little more attention is paid to cleanliness. The overgrown corners are not a good image for the city.
What role does Forst as a location play for you?
Home. I'm a real "explorer." I haven't been away yet, and I don't want to.
Address
Bahnhofstraße 35
03149 Forst (Lausitz)
Contact
Opening hours
Monday to Friday: 9:00 am to 6:00 pm
Saturday: 9:00 am to 12:00 pm
Branch
Pet supplies
everything for the animal