Ideas are there to be implemented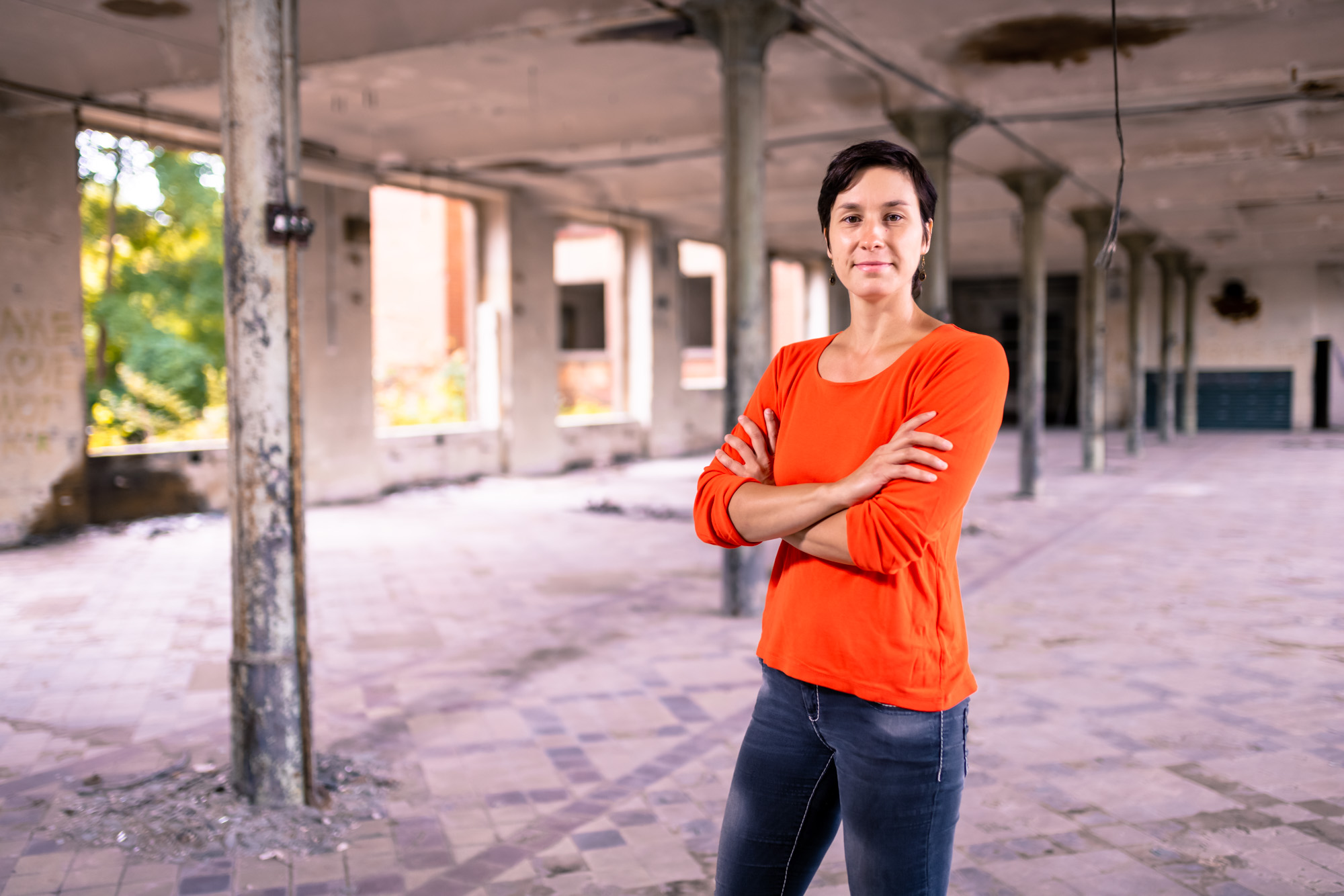 INTERVIEW
How did you get the idea to start such a project?
I have always liked the buildings, they are relatively centrally located and they belong to Forst. It would be a real shame to see them deteriorate over the years.
At some point I had the idea of what could be done with the buildings. Since I have always strictly pursued and implemented ideas, I said to myself: if not now, when. Simply to create something sustainable, maybe for the children, maybe for me, maybe for the general public.
What is the biggest challenge to start such a business?
That's a good question. Persevering. I can't let others get me down and tell me you can't do it anyway. I just have to stay optimistic and continue on my path, keep spinning the red thread.
In the film (Link youtube) you said that there was only rubbish everywhere – how do you get started?
By just starting. Any corner and everything else follows.
What is the most difficult thing until completion?
To keep getting money to keep it going. But also to keep the helpers enthusiastic about the project and to motivate them.
What is the most fun about it?
That I can develop freely.
Through my work here, I have met and got to know many different people who have helped and contributed. I would never have thought that.
Then, of course, the work itself. I can try myself out and put myself to the test, and I can also try out a lot of things in terms of sports and crafts. I really like working on the roofs, you can see over the whole city.
What is the plan, what is to be created?
In the film you see a retouching, you can see quite well how it should look. The big factories will stay, part of the yellow factory will go. The villa will be restored.
It will be open for people from the art and creative scene. There will be small commercial courtyards. A restaurant or café is planned, maybe even with a roof terrace to end the day with a sundowner. It would be nice to have two or three old looms for this, so history can be referred to.
Whether the chimney can be made accessible as a vantage point remains to be seen.
Of course, it is also open to other industries; smaller production companies, start-ups, a place for leisure activities. There will also be events, because that is something our small town really lacks.
Is there a timetable?
Ten to twelve years.
A sporting plan. What will be offered by then?
Lost place photo tours have been offered by go2know since June 2020 and are also very well booked. Here, photographers from all over Germany can capture the "morbid charm" of the factory site. Normal photo shoots are also possible.
DJs from Berlin and Saxony are always coming to shoot video clips. The DFFB has already shot a short film on the premises. Graffiti artists have also been here.
Otherwise, the spaces on the ground floor are cleared and rented out, as are the outdoor spaces. It always depends on what is needed. There is no electricity yet, but that will change soon. Just get in touch and we'll find a solution.
What role does Forst play for you?
It is a very beautiful town, very green, with a lot of history to tell. I think a lot can still happen here.
Address
Planckstraße 6-8
03149 Forst (Lausitz)
Branch
Event industry
Rental of location, outdoor spaces and storage space