"The right marquee for every occasion."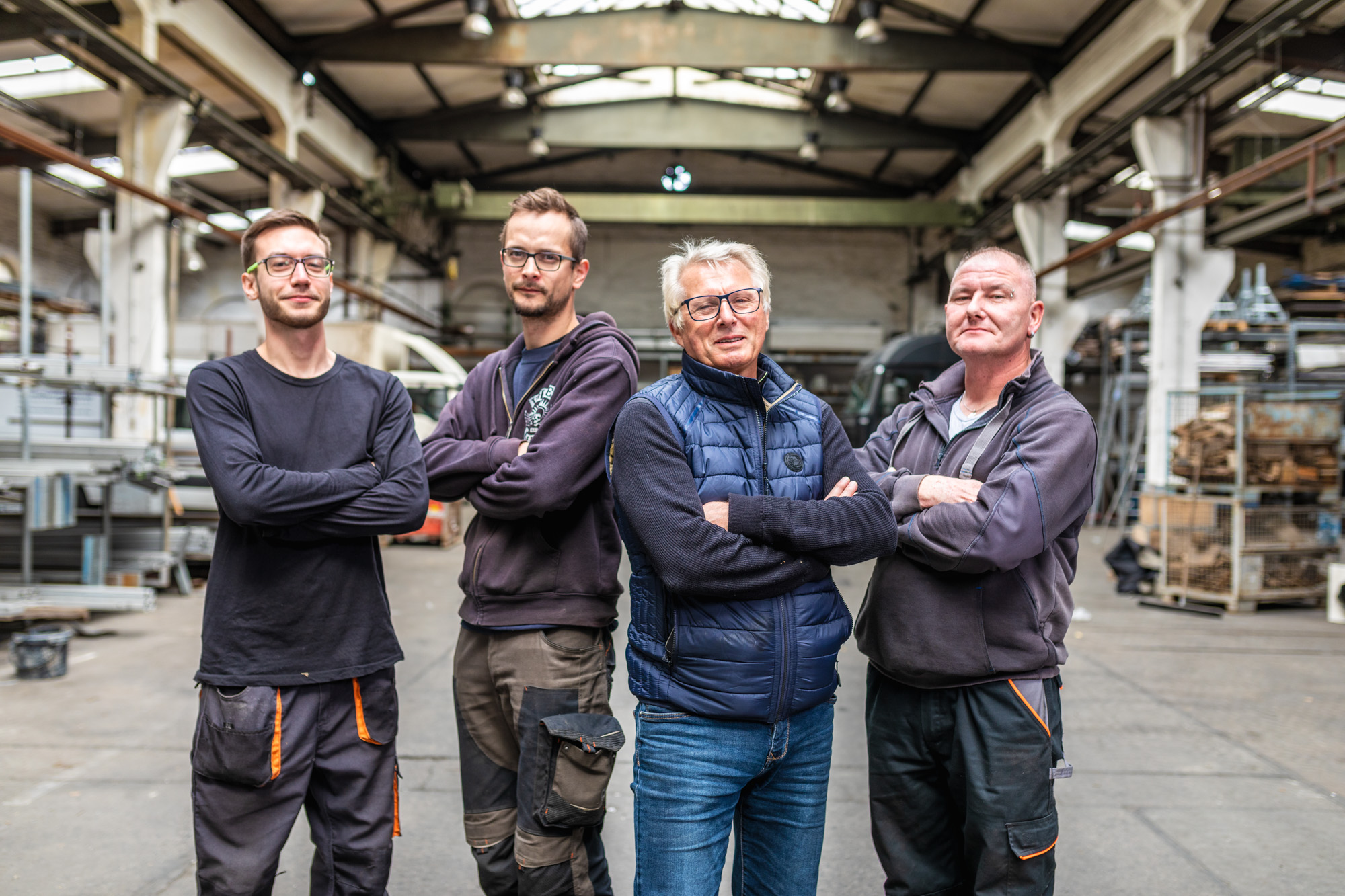 INTERVIEW
What can you tell us about the company's history?  What was the idea behind it?
The company was founded in 1984 as a pure showman's business, developed and expanded as such. After the fall of the Berlin Wall, the conditions and requirements changed. Even in GDR times, I had catering at the amusement parks. We needed tents for that. Then I bought the first tent and of course I didn't think of renting it out at some point, but only to have it available myself for events. Since it wasn't needed all the time, we asked ourselves, "What are we going to do with it now?" We thought we could rent it out. There were indeed interested parties. At some point we realised that one tent size is not enough. Sometimes a bigger one is needed, sometimes a smaller one. So the next tent was bought. Without intending it, the stock of tents increased. The more material there was, the more orders and enquiries came in. For many years, we continued to run the showman's business and the tent business side by side. But at some point it became so big that it was no longer possible to run both in parallel. I decided to run the tent business. The physical work in the showman's business and the constant back and forth are no longer ideal with increasing age. In addition, I got very interesting projects from the orders, which strengthened my decision for the tent business.
We have become a relatively large company. Our main focus is on accompanying large sporting events, mainly in and around Berlin, e.g. the Berlin Marathon for 15 years. That is our biggest project. It started with one tent and now I put up all of them. We build for many events and concerts. I never intended to run a tent business on this scale. It just happened that way. We never advertised, anywhere. It all came about through word of mouth, and I think that's actually the best thing there is.
I still have a showman's business, which I still run for the Christmas market and in the summer.
What has been the impact of the Corona crisis on the business?
We had almost no orders. I was lucky to have two permanent tenancies. One has been standing for 1 1/2 years and the other just over this summer. In Spremberg, the church is being renovated and they had decided to move into a tent for that time. That's not bad, of course. Most businesses had a drop or slump in sales with the outbreak of Corona and the lockdown at the end of March, beginning of April. With us it's something different. Actually, after the Christmas market every year it's "closing time" and January, February, March are the months when there is no or almost no income for us. Those are exactly the months when we invest a lot. With the fleet of vehicles and the number of tents I have, there is always a need for investment. For us, it was practically exactly this period. We had spent the money and then came the lockdown. All orders were cancelled. This affects us as a tent company, all showmen, the entire event industry. Stage builders, light and sound technicians, DJs, musicians, artists,
Many catering companies, driving services for VIP shuttles, etc. – A whole lot of trades that hardly anyone notices.
For me, I don't expect a normal season next year. Maybe in 2022, 2023 we can talk about normal again, 2021 will still be very different.
Do you provide training or can people do internships?
No, we are not a training company. We occasionally have trainees and otherwise you ideally have to fall back on staff from trades similar to ours, e.g. scaffolders. That's the closest thing to it. In principle, it's an apprenticeship.
What are your plans for the future?
Well, I'm 63 now, so I'm not thinking about quitting at the moment. With a business that has developed so well and when the profession has always been a hobby at the same time – somehow it doesn't work to just stop.
Won't the children take over?
No, almost all of them are now self-employed, two of them as showmen. My son is an artist, he won't do that either.  There is really no one in my family who can take over, but there is a plan "B".
What role does Forst play, from a personal point of view and from a company point of view?
For me it is my home town. I am connected to Forst, I grew up here, I am a Forster and I will remain one. Whether it's the Rose Garden Festival or as the organiser of the Water Tower Festival, there are many things that connect me to Forst.
I think there are businesses in Forst that also benefit from the fact that I am here as a company. That is a very important point. There are already many things that work quite well here. Especially for events, we have a lot of potential here in Forst. Stage construction, lighting and sound technology are all here on site.
Address
Triebeler Straße 95
03149 Forst (Lausitz)
Opening hours
by arrangement
Branch
Rental of marquees
Renting of stages
Event catering
Catering and provision of fairgrounds
Design of fairgrounds
Organisation of folk festivals