Unique – watchmaking craft in 4th Generation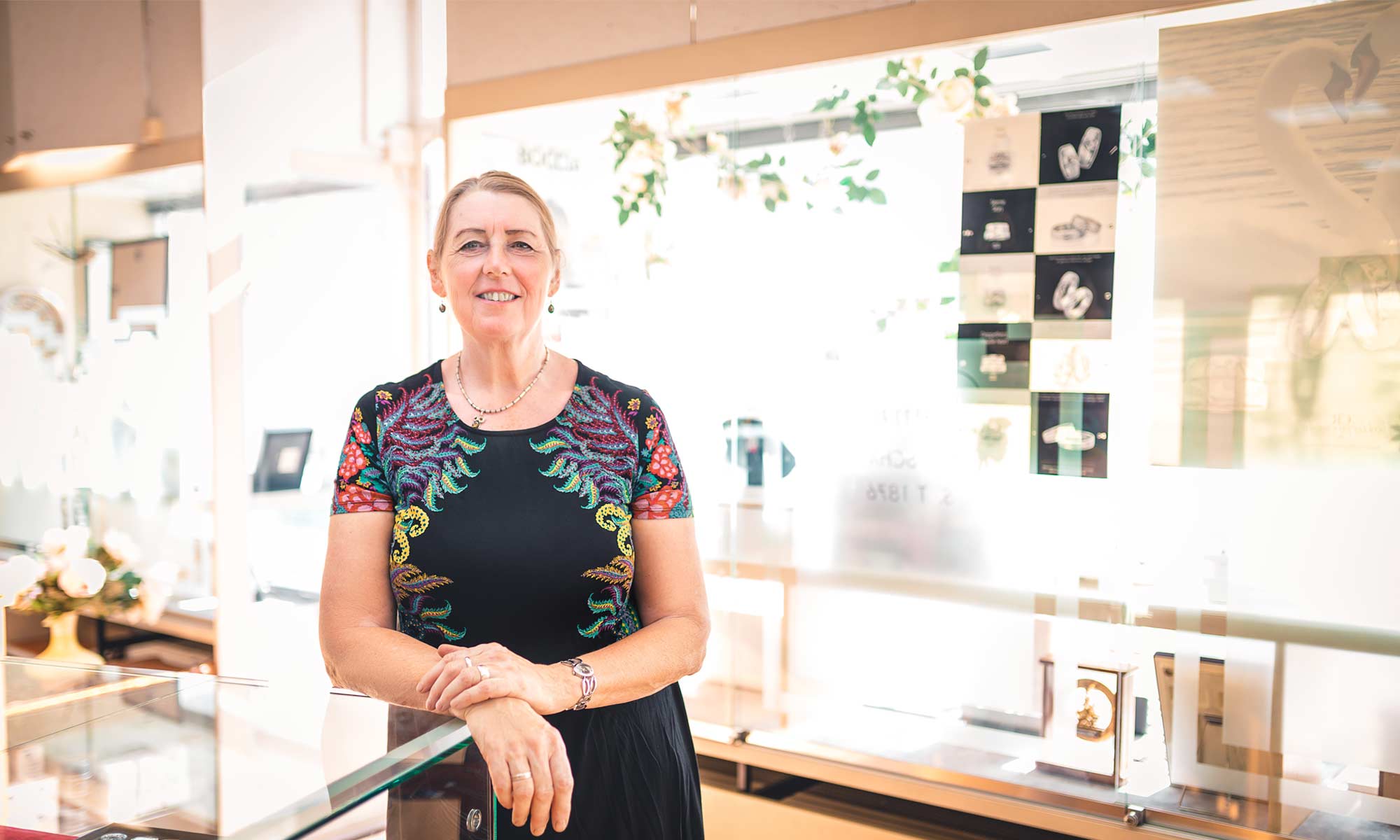 INTERVIEW
How did you come up with the idea to start the company?
The company was founded by my great-grandfather in 1876. My grandfather, who was also a clockmaker, took over the spinning mill of his parents-in-law. In 1945, my father, Heinz Renner, and his family returned to the destroyed Forst. The spinning mill was dismantled. And so my grandfather and my father first repaired clocks in their apartment again. After graduating from high school, apprenticeship and master craftsman course, my father then founded a business again in Cottbuser Straße. At the end of the 1970s, he moved to Frankfurter Strasse and finally, in 1999, to the Zentrumspassage Blumenstrasse/Frankfurter Strasse.
I am a civil engineer myself and never wanted to become an independent craftsman. But after the fall of the Berlin Wall, I was laid off and had little chance of finding a new job in the construction industry. In Guben I completed an individual retraining as a watchmaker. That's how I got into the company and then took it over in 2003/2004 after my retraining. I was an employee for a long time when my father decided to retire from the business and so I'm running it now in the 4th. Generation.
What was the biggest challenge in building the company?
I took over a thriving business. So it's hard to say what was the biggest challenge in building the company for me. Especially in the period after the "Wende" there was an upswing. It was possible to buy gold without giving up old gold. Nowadays, the biggest challenges are global commerce and online commerce.
What is most arduous about the job?
The arguably most difficult thing for me is the loss of population and also the lack of attractiveness of Forst town centre. Who comes to Forst for a shopping tour?
It is also difficult to retain customers and attract new customers. Without joy in the job, a close contact with the customers and a good portion of creativity and optimism it does not work today any more. There are days which have more than 8 hours of work.
What do you like best?
What I find most beautiful about my job is the challenge of finding a solution to customer problems and also making my own jewellery.
Who are your typical customers?
My typical customers are elderly people who bring their stuff in for repair. Sometimes repair predominates, sometimes sales predominate – it varies. Partly I do the repair myself. What I cannot do on my own, I give the master or to the repair station of watches and jewellery. Most of my clients come from Forst and the surrounding area.
Why have you always remained loyal to Forst?
I was born in Forst. All my friends and hobbies are here. And as bad as Forst is always said about, it's not at all. We have a great environment and lots of recreational activities nearby as well. All you have to do is want, be curious and go.
Corinna Sándor is looking for a successor for her business. In 6 years (2025) she would like to retire well deserved. If you are interested, please contact Mrs. Sandor directly.
Address
Blumenstraße 2
03149 Forst (Lausitz)
Contact
Opening hours
Monday to Friday: 9:00am to 6:00pm
Saturday: 9:00am to 12:00am
Branch
Watchmaker
Jewellery