hairdressing with tradition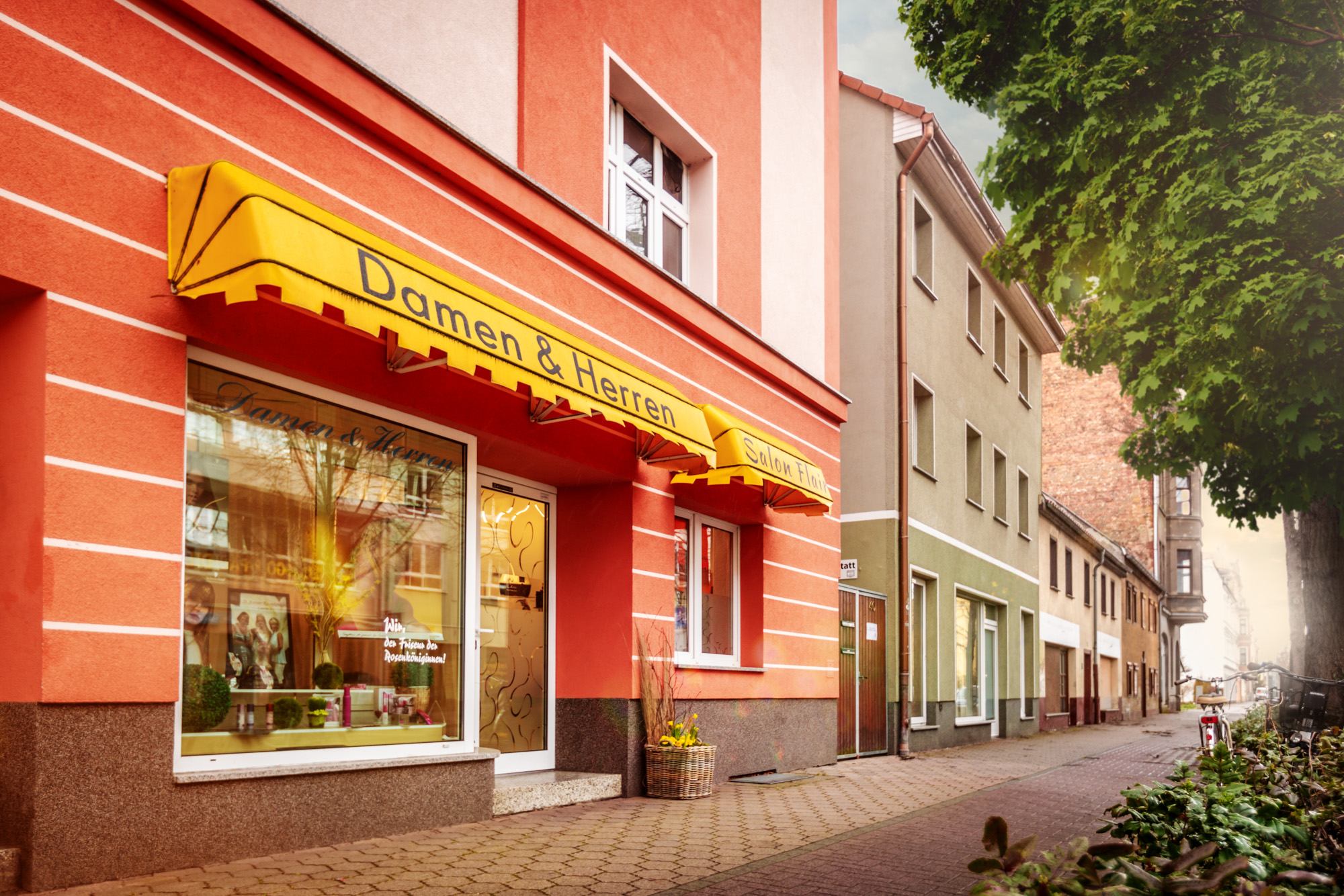 INTERVIEW
What does the profession mean to you?
Being a hairdresser is my life. It is my dream job, which I do with pleasure and love. The profession simply has to do with life. It is creative and you can always reinvent yourself. There is always something new happening. There are new hairstyles every year, fashion is always changing. Working with clients is also always different and most importantly, I get instant praise for my work. That's just a wonderful feeling. It's just very, very nice.
Do hairstyles change to the same extent as fashion?
It doesn't change as very quickly as it does in the fashion world. For example, the bob, that is a hairstyle that is always given a slight change. You use a slightly different cutting technique and the hairstyle is different. In principle, however, it remains a bob. Similar to a picture that is always given a different frame.
A lot has happened in men's hairstyles in recent times. There have been an incredible number of new styles in the last few years.
You have a picture of the current Rose Queen in your shop window, how come?
We have been sponsoring the Rose Queen's hairstyles for many years. We also do the hair of the girls of the Forst-Sacro carnival club.
What is particularly important to you?
Our customers and my staff. We make no distinction between new customers and customers who have been coming to us for many years. Of course, it takes longer to advise a new customer than someone who comes to us regularly. We make sure that we treat everyone equally. The regular customer is just as important as a new customer.
I attach great importance to being there for my employees. A good working atmosphere and trust, that's what it's all about. Work should be fun.
Why have you always stayed in Forst and what would you wish for and from Forst?
Forst is my hometown and everything has always been right, the environment and the working atmosphere. Life in a small town is quieter and more relaxed. The big cities are not far away and you can get there quickly if it gets too small here.
It would be nice if Forst would modernise a bit more and pay more attention to the small middle class.
Hauptgeschäft
Address
Cottbuser Straße 38
03149 Forst (Lausitz)
Opening hours
Monday to Friday: 7:30 am to 6:30 pm
Branch
Ladies' and men's hairdresser
Hairdressing
Make-up
Beard care
Zweitgeschäft
Address
Berliner Straße 22
03149 Forst (Lausitz)
Contact
Opening hours
Monday to Friday: 7:30 am to 6:30 pm
Branch
Ladies' and men's hairdresser
Hairdressing
Make-up
Beard care