"My profession became my hobby."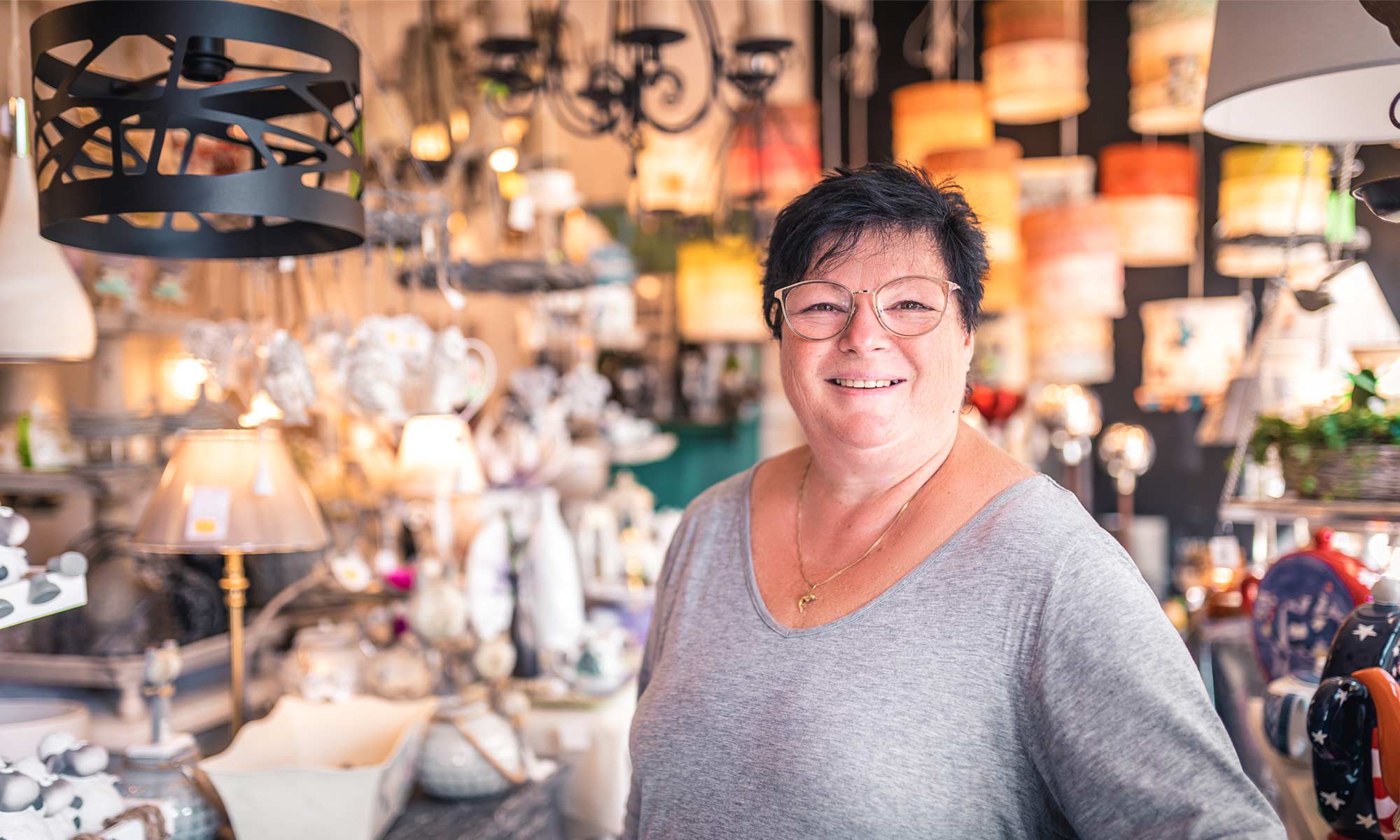 INTERVIEW
What was the biggest challenge?
"The biggest challenge for me was first learning the market economy."
Margit Jahnel accepted the challenge and mastered it. She can look back on a professional competence of more than 35 years and a company history of 28 years. Her customers especially appreciate that.
Why have you remained loyal to Forst?
Today, her customer base is predominantly people from Forst. "A nice shop to browse in," say her regular customers, who now also come from Cottbus, Guben, Bad Muskau and Weißwasser, among other places.
Together with her two employees, she sells all kinds of home lighting, gifts, home accessories, batteries, small electrical items, lamps, garden decorations and much more.
Margit Jahnel does not have much free time. In addition to her business, she is a market trader with her team and is actively involved in the trade association.
What has been your favourite thing about the shop since it was founded?
"I have been a specialist lighting dealer for 35 years. My profession eventually became my hobby. I simply enjoy selling lamps and decorations. Dealing with customers that's my life."
Address
Bahnhofstraße 64
03149 Forst (Lausitz)
Opening hours
Monday to Friday: 9:00 am to 6:00 pm
Saturday: 9:00 am to 12:00 pm

Branch
Living room lights & illuminants
Gifts
Home and garden decoration