Weddings are so adorable!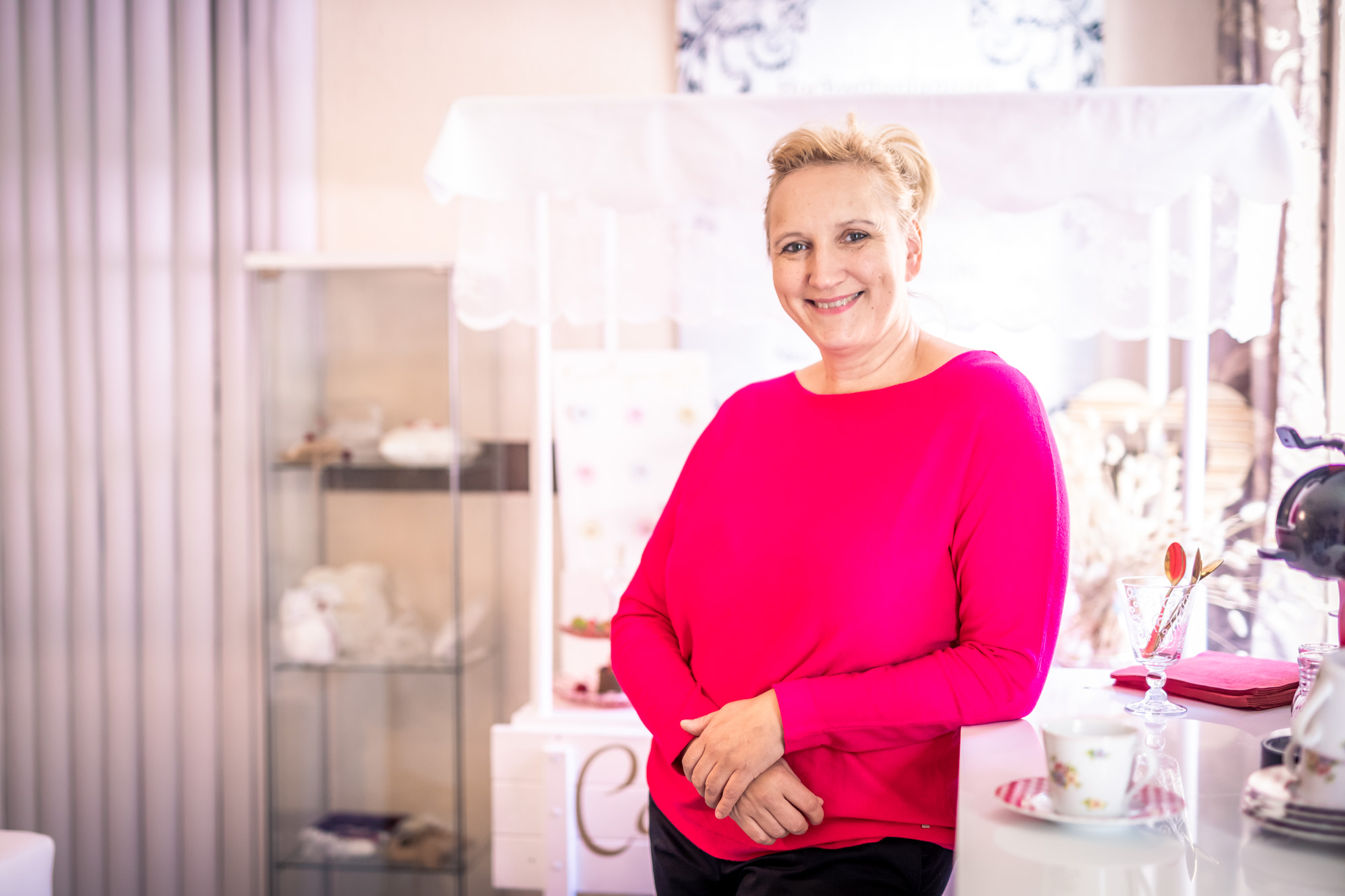 INTERVIEW
Your company has been around since 2007; how did it come about?
I started with my first wedding planning in the Spreewald, later this expanded to Cottbus, Forst, Senftenberg, Bad Saarow, Dresden, then Berlin and also to other European countries. Thus, I was able to gather a lot of experience and references and establish various regional networks in the wedding sector. I would even say we have become a "larger wedding family" of service providers, with the uncomplicated, yet professional and friendly interaction being very important. From the region – for the region! I spent many hours researching, negotiating and networking, which later proved to be very beneficial to my brides and grooms. Thus, in the 13 years of self-employment, I have been able to expand many of my achievements and I am certainly not coming to a standstill for a long time yet!
Because I love my weddings too much for that!
That sounds like a lot of sleepless nights. Was or is that the biggest challenge?
Yes and no. It is incredibly important to acquire all the knowledge, so I often still sit in front of the computer for all the night. It is not only about decoration and dresses, the whole economic side and the legal side is important.
Another challenge is the implementation of the concept. A lot of improvisation skills are required. Because the wedding is planned a year in advance. Even the planning has to be 100% correct. It's my job not to forget anything. On the day itself, sometimes there are also problems. The weather doesn't play along, the musician gets sick, so I have to react at lightning speed and look for a solution.
Because free marriage ceremony is possible at any desired location, compared to the registry office. This makes us unique and a free marriage ceremony is very trendy.
How quickly do trends change?
The branch is very fast moving. On average, new trends appear every three years. Right now, gold or rose gold is in. I attend many national and international trade and wedding shows to observe new trends and make contacts. In the wedding branch, you always have to think way ahead of what trends may come and where you can source this from.
What's the most beautiful thing?
To be allowed to participate in the true emotions of people on their wedding day. Or to smile away the little worries and fears together… Simply for the moment to be allowed to accompany the person who gives me his trust and to take part in so much happiness and joy of life. This always builds me up, spurs me on and "fires me up" for the next wedding preparation.
I am incredibly grateful for these life experiences.
Your office is beautiful, are these the backdrops?
We are constantly expanding our furniture/wedding sets for wedding parties, e. g. with decorative items for the table (glass plate, candle chandeliers, chair covers with bows or with our candy bar system). Now we have even developed a vintage men's bar, which is often booked by our bridal couples. Our wedding pavilion in a luxurious variant is currently under construction. The complete equipment, which I have created over the years, can also be rented.
Has anything ever gone wrong?
Nothing serious has gone wrong so far, but I have experienced very nice, but also funny situations…  maybe one day I will write a book about it. Grin.
Sometimes, however, I also need a lot of psychological skills, because before a wedding there are many questions and also worries. Whether there are sudden Corona restrictions, a bereavement in the family, a pregnancy of the bride or a huge quarrel between the bride and groom, I always try to clarify them in advance. I spend a lot of time with my bride and groom.
How important is the locaton Forst for you?
The "Rosengarten" is a wonderful setting for getting married. Whether for civil or free marriage ceremonies this is booked with pleasure. I often recommend the chilled rose champagne from the restaurant Rosenflair for the aperitif, the RAD ROLF with his rickshaw for the bridal couple, resp. guests, Mr. Dahlke's stretch limousine, or planting roses in the wedding bed. Thus, service providers of Forst offer a great package for the wedding. I'm really proud of that.
Address
Alexanderstraße 10
03149 Forst (Lausitz)
Branch
Wedding organisation
freelance wedding speaker
Wedding / Party equipment to rent