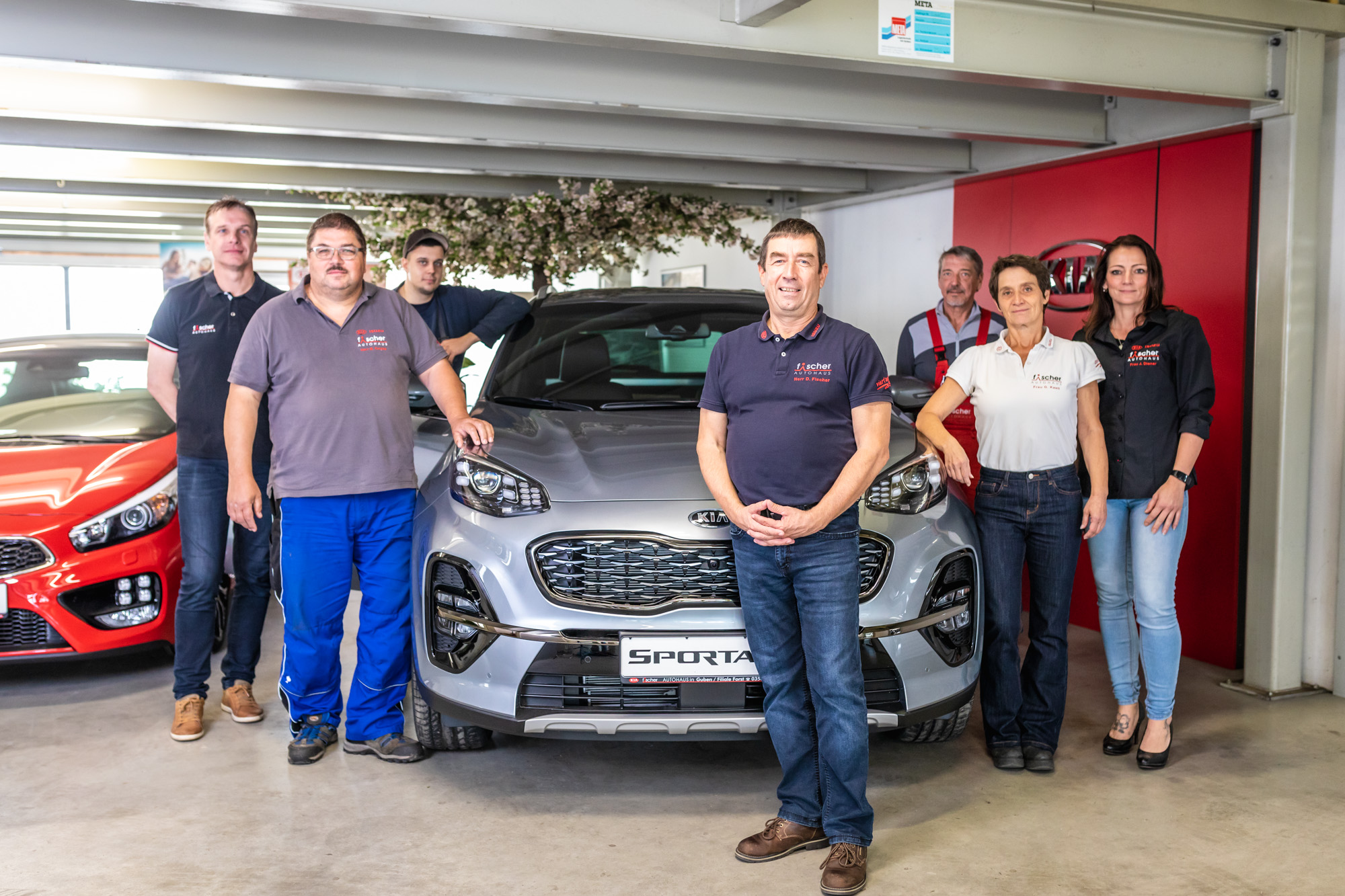 INTERVIEW
How long has the company been in existence? What's the history?
In 1974, my father started an auto body repair business. After 1990 we were faced with the question: what next? As a pure body shop, it would not have continued for long. At the Leipzig Fair my father signed a contract with Lada and we became a car dealership. With the acquisition of the KIA distribution rights by Lada-GmbH in 1995, Lada car dealerships became KIA dealerships. That's how we too became a KIA dealer. After KIA was acquired by Hyundai-Motors in 1999, KIA repositioned itself and went in a completely new direction. This created new development opportunities and KIA was able to develop incredibly well as a brand.
On 1st May 1999 I took over the company from my father.
Was it always your wish to continue the car dealership?
I wanted to be a gym teacher. However, this could not be realized, so I decided to do an apprenticeship. Due to the lack of training places, I learned in my father's business. At some point I was faced with the decision to become a "professional football player" or to stay in the company. Sport was and is important to me, but a change to a VEB was out of the question. That's how football became my hobby. Shortly thereafter, I completed further training as a car painter and then went straight on to become a master craftsman.
My father retired from management in 1999 and has stayed completely out of decisions thereafter. Since I was involved in the management before, the transition went smoothly.
Since when is the car dealership in Forst?
My dream after the takeover was to broaden the company. I opened the first branch in Forst in 2000. That was a huge success. After Forst, Cottbus was added in 2005 and Eisenhüttenstadt in 2019.
Are you planning further locations?
Not at the moment, it's the way we wanted it by now. Around the head office in Guben there is a branch in all larger cities. Our number of employees has grown from 6 to 26. We regularly train car mechatronics and car salesmen. Now it is a matter of stabilising the business to ensure safety for all employees.
In addition, it is very important to me that the name "Fischer Autohaus" conveys a positive feeling to customers, but also to my employees. They should feel comfortable in the house, enjoy coming to work and develop personally. I am proud to say that many have been with us for many years.
How is the KIA brand positioned, especially in view of the current climate debate?
KIA is the broadest-based brand when it comes to electric vehicles. There are two fully electrified vehicles that can do 450 km. Both vehicles offer everything you could wish for. In addition, there are many hybrids, the classic combustion engines and probably a hydrogen car from 2021. KIA is likely to develop in such a way that there will be the right drive for every need.
Address
Ebereschenweg 26
03149 Forst (Lausitz)
Opening hours
Monday to Friday: 8:00am to 4:30pm

Branch
Car dealership
Repair shop