Reading – a journey into and through time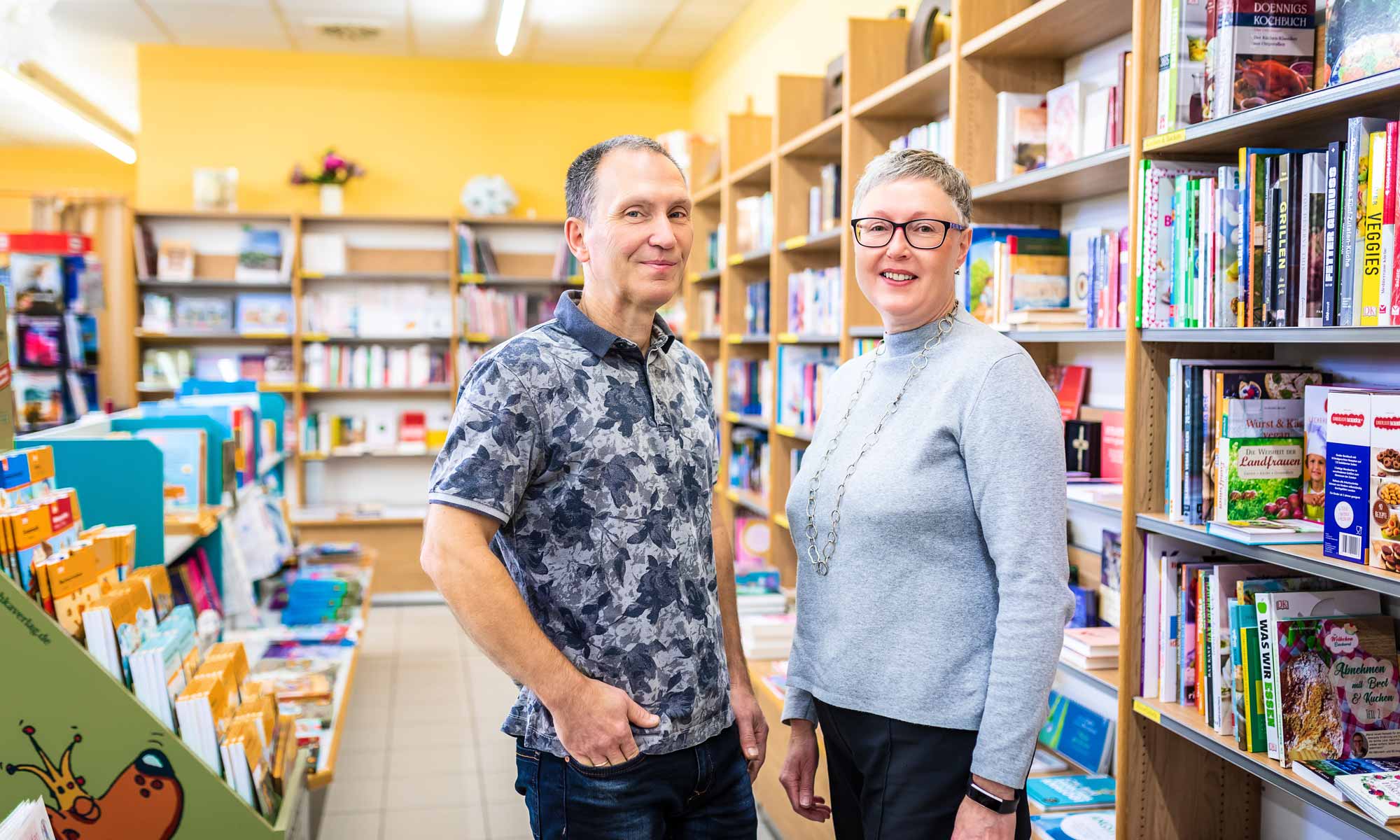 INTERVIEW
The bookstore was already in place before 1989. Would you tell us how it became your business.
I had already worked as a bookstore manager in the Volksbuchhandel during the GDR era. After the "Wende" in 1989, the business then fell to the Treuhand. So the question arose, how do we proceed? Either some big chain takes over and the individuality is lost, or we do it ourselves. So, we decided to go for it.
How was that for you?
It was a lot at the beginning, we had a lot to learn, it was exciting, it was new – and it was nice, we finally had everything we wanted to sell. There were no more restrictions, no limits.
The diversity is still there, but unfortunately quality has often fallen by the wayside.
Books are subject to fixed book prices in Germany, which means that book cost the same both online and in any stationary bookshop. Is the increase in online trade nevertheless having an impact on you?
This is something that most citizens are not aware of at all. Many believe they can get the book cheaper on Amazon or other major chains. However, this is not the case and delivery is usually no faster than ordering directly from us.
A few years ago there was a big debate about Amazon and Co., saying that the trade in the cities cannot keep up with the big retailers. So there was a rethink among customers for a while. Some customers then came back to us and have been ordering from us or our online shop ever since.
Who are your typical customers – can you narrow that down?
We have a lot of loyal regular and occasional customers of all ages. From three-year-olds to ninety-three-year-olds everything is there.
Did you ever ask yourself the question of a way out of Forst?
I am a Forster and Brandenburger with great love and I can't get away from here, not even on holiday.
If you had one wish, what would it be?
That we all take more time for ourselves, just put the mobile phone aside and sink in a book more often. The fear of missing something is completely unfounded. The important thing is to create free time. We should learn to relax again.
"Reading – for us it is the most beautiful pastime in the world, where we always learn something new and open the doors to the imagination."
Address
Cottbuser Straße 27a
03149 Forst (Lausitz)
Opening hours
Monday to Friday: 9:00am to 6:00pm
Saturday: 9:00am to 12:00am
Branch
Book trade
Gifts
Journals and newspapers