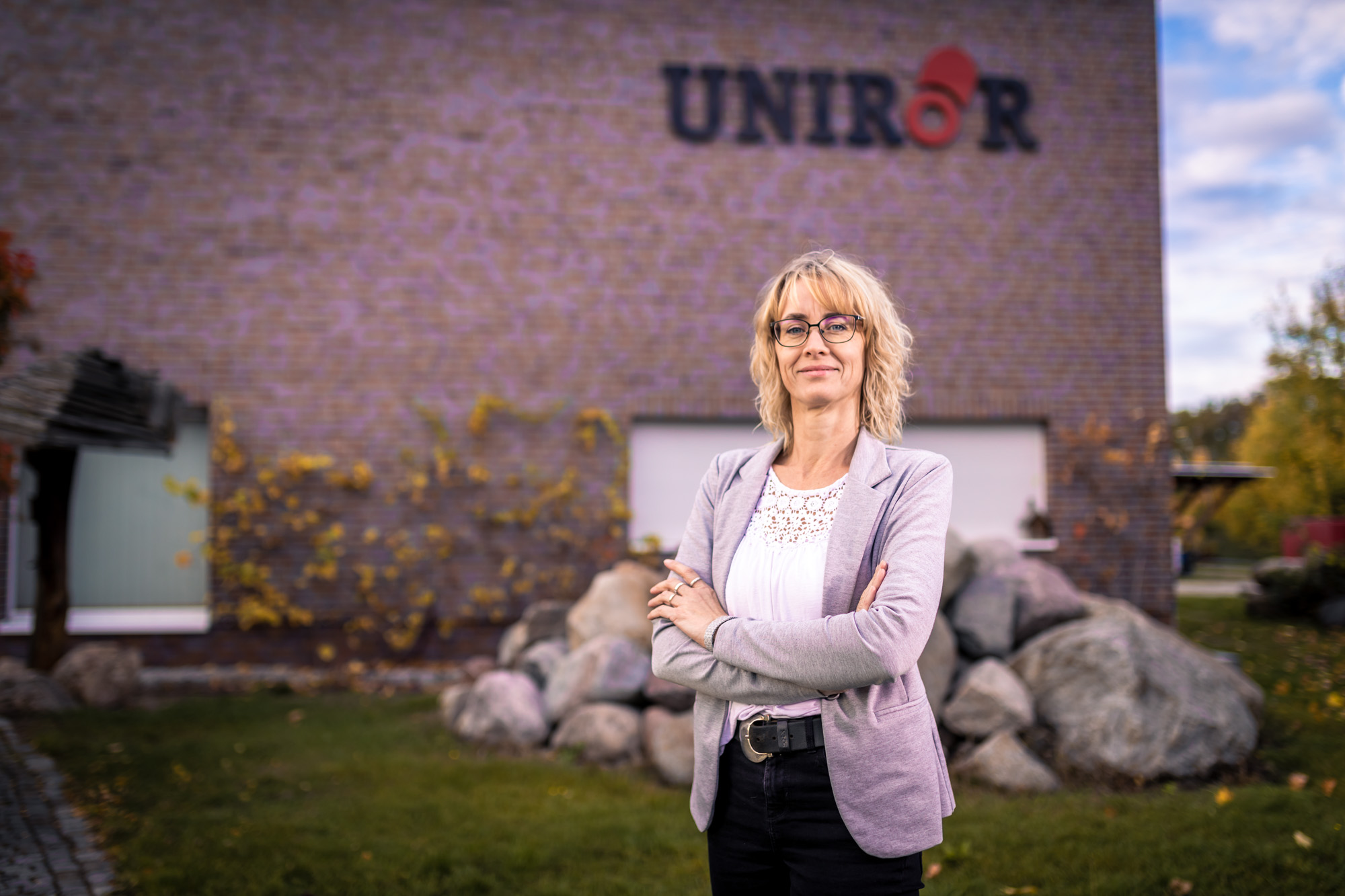 INTERVIEW
When  the company was founded?
1991 by my father.It all started in 1990, when my father started to build a small company in the areas of construction, key service, playground construction. When he was  asked if he could imagine working on the sewer network in the city, he went looking for experienced companies from West Germany to consult them. Then UNIROR approached us and founded three companies in East German: Berlin, Leipzig and Forst. Now all the East German companies still exist and the parent company no longer exists. Each UNIROR does something of its own and is independent. We bought ourselves out of the parent company in the 90s and started with two employees. Bit by bit we developed further, bought additional vehicles and are now on the road throughout Europe. Our main field of activity, or what distinguishes us the most, is the cleaning of pressure pipelines: pigging. We are well positioned in this respect, because we produce the pig ourselves.
When did you take over the company?
I have been there from the beginning and have completed my apprenticeship here. In 2005 I joined the company as managing director. I have been running the business all by myself since 2018, as my father took a well-deserved retirement. I have a good team behind me and I think it fits. The future is also secured, the next generation is ready. UNIROR will continue to exist.
Has it always been your desire to join the company?
I used to want to be engaged in children's and youth work. However, since I have chosen my father's company, I am now privatly involved in this area. This ist important for me. The school in Noßdorf is an example; first I fought for the preservation of the municipal school, later I helped to push for its privatization. We also offer a lot for children and pupils, who can use our large grounds and spend their reading time here. By seeing how we build and try things here, the children learn about hands-on work.  I find this connection to practical work very important. We also need practitioners. This is what I want to convey to the children, I am active and promote that the children receive this connection. That's my balance.
What is so special about your company?
You have to be innovative to move forward in the industry and stand out from the market. Our hobbyhorse is that we create individual solutions. We have many customers with problematic lines and we always find a way to clean them. The pig cleaning actually came more from the field of the oil industry and was for a long time only used for steel pipelines. Our strength lies in being able to squeege all pressure lines. With our own product line, we produce pigs from UNIROR that are flexible, adaptable. Classic pigs can't do that.
We give technical lectures at various events and in engineering offices, offer training courses and have our own test track. In 2017, we won the Innovation Award and were nominated for the Future Award in 2019.
What do you like about your job?
That's the change. I am always happy when, for example, we win tenders in the urban area of Forst and then could provide cleaning of rain gutters at home. Being individual and flexible is what distinguishes us and is important to us. We could work more internationally, but I would also like us to be active here on the ground and to remain connected to our region.
What was your biggest challenge in taking over the company?
The great footsteps my father left were a challenge for me. It is, after all, his "child" so to speak. The obligation to raise the company further and to care for it is already enormous. In  addition, there has to be always work for all 18 employees and to do justice to all. To lead employees in their individuality and to "tickle out" the best of each one is always a challenge, a very important task that requires a lot of time. A company stands and falls with a good team.
What professions do you train?
The profession we train is a specialist in pipe, sewer and industrial service. This apprenticeship covers the entire range of our services – classic pipe cleaning, refurbishment, camera experience and pigging.
What role does Forst play for you?
It's my home, the center of my life and my work.
Address
Gutsweg 18
03149 Forst (Lausitz)
Opening hours
Monday to Friday: 6:30am to 5::00pm
Branch
Service
pipe cleaning