Gifts and stationery from a single source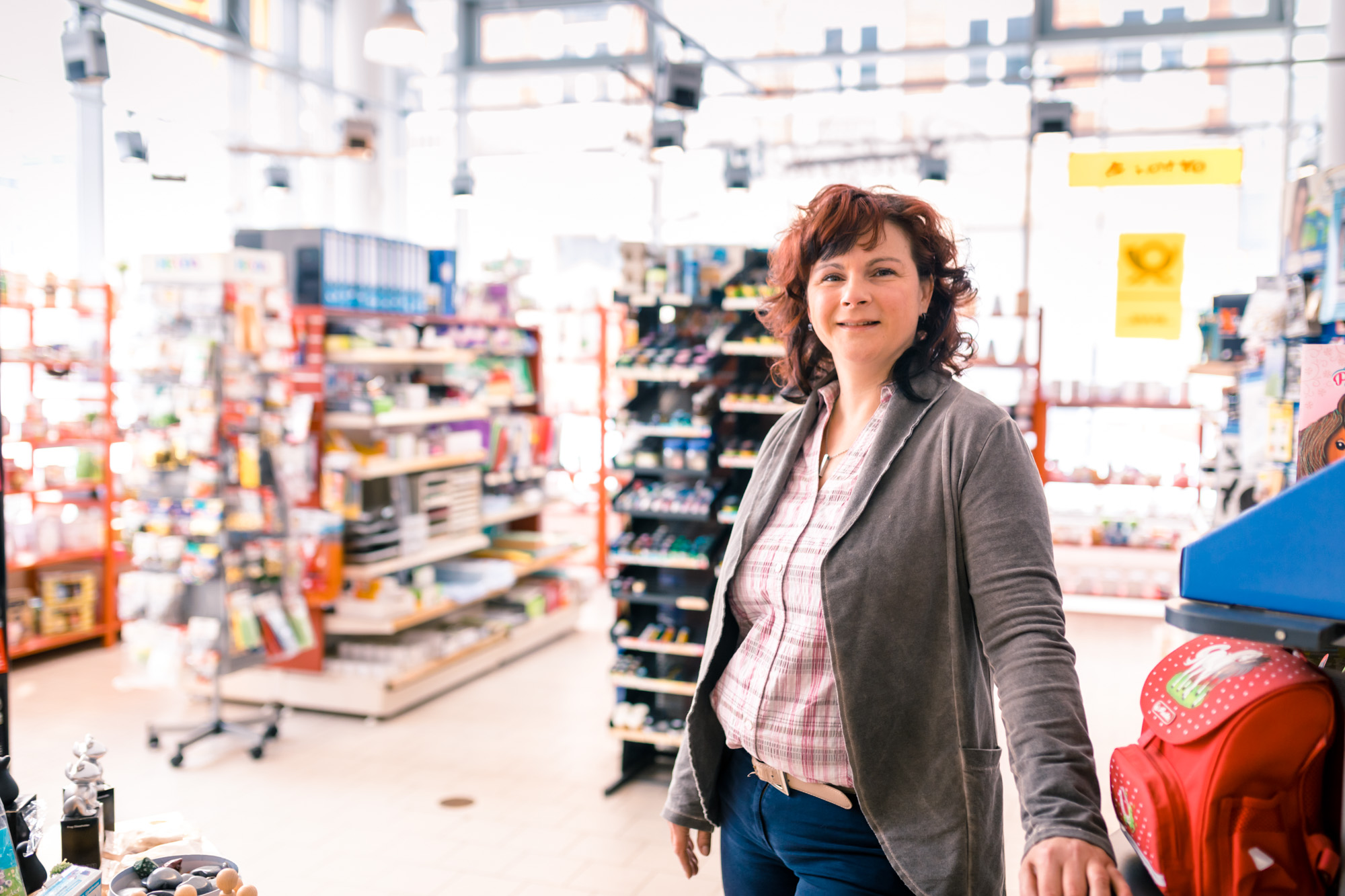 INTERVIEW
How did the decision come about to take over Mrs. Friebel's shop?
Last year there was a call from the town of Forst (Lausitz) that Mrs. Friebel was looking for a successor. I was very interested, but I wanted to wait and see. When I noticed after months that no one had come forward, I thought to myself: why not? There are always customers and the location is ideal. After an initial meeting with Mrs. Friebel, I let the whole thing rest for a while. During my summer holidays, my thoughts kept turning to it, so I had the conversation with the landlord in September and then decided to go ahead with it.
Another reason is that Forst has become my hometown. The shop belongs to Forst and should be preserved for the people of Forst. The shopping possibilities are already very limited, there would then be one more vacant shop "to have".
Were you already self-employed before?
No. I trained as a shop assistant, later I worked for a long time in the catering trade, in the "Blue Inn" and in the "Lindenhof" in Döbern and was mainly responsible for organisation and purchasing. At the same time I was in the "Bruchmühle" in Groß Kölzig, the restaurant has been in the family for more than … years. After the disco days were over, I was employed at the "Bruchmühle" and worked as a sales assistant for an insurance company for the last five years.
What do you think will be the biggest challenge?
The whole business and self-employment in itself is a challenge. But I am really looking forward to lending a hand.
Was there support as a founder?
Yes, there was the pilot service of the Spree-Neiße district. There I was assisted by a business consultant. Together we created a concept and clarified many legal issues.
What do you like best about it?
Dealing with the customers. I really missed that in the last few years. So alone in the office it is sometimes quite lonely. I love having people around me all day, that's what I look forward to most.
What will change? What are your plans?
From o1. February 2021, we will additionally be an acceptance point for laundry cleaning. Otherwise, the offer will remain the same, just a little "leaner".
In addition, I would like to make some changes in the online area, create my own website, be active on Facebook, Instagram etc. and possibly even start an online business. But that is all still in its infancy.
I wish you a good start and much success!
Address
Promenade 2
03149 Forst (Lausitz)
Contact
Opening hours
Monday to Saturday: 9:00 am to 7:00 pm
Branch
Stationery
Office supplies
Gifts
Newspapers and magazines
Lottery and raffle
Dry cleaning
Post office